Legalett - Engineering Innovation
Legalett have led the world in high performance slab-on-grade forming kits for over 30 years - with over 30 million sq ft installed worldwide - and they continue to innovate in North America. With numerous products Passive House Certified for Cold, Cool & Temperate climates by the Passive House Institute, Legalett continues to lead in sustainable construction - Including Ecohome's latest test home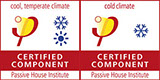 foundation slab & air radiant heating. Well Engineered, high performance Comfort for every home is our Goal...
​
GEO-Slab insulated slab-on-grade floor slab forming system is Ideal for Frost Protected Shallow Foundations with radiant heat option.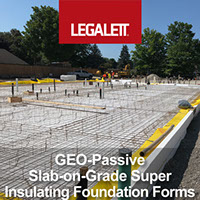 GEO-Passive slab forms designed for Passive House, is also ideal for Passivehaus, Net-Zero Energy Buildings, or LEED certified construction.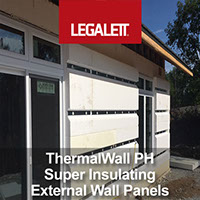 ThermalWall PH Panel system affordably boosts the wall insulation performance of practically any building, be that new build or renovation.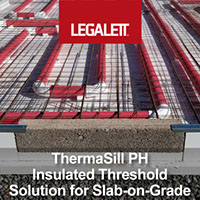 ThermaSill PH is an engineered solution for insulating doorway thresholds in buildings with concrete slab-on-grade foundations.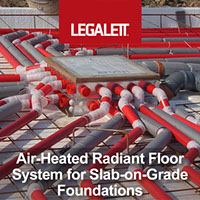 The unique ability of Legalett air heating to eliminate frost walls leads to tremendous time & money savings with true comfort.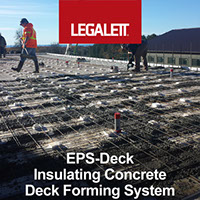 The ultimate lightweight concrete deck forming system with environmental, engineering & cost advantages that contractors love.