frost protected shallow foundations & air-Heated radiant floor systems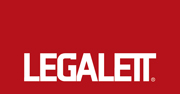 Designed for Comfort
Engineered for Simplicity
Designed for Comfort, Engineered for Simplicity!

The Legalett Service & Support Department is staffed by experienced Technical Customer Service Personnel, thoroughly trained in heater operation & with hands-on installation experience.

Legalett dealers & installers are located throughout Canada & North America, From Ontario to British Columbia, From Alaska through the Rocky Mountain States to New Jersey.

Nobody has more technical documentation & drawings for Frost Protected Shallow Foundations Design (Both Heated & Unheated specifications) & Air-Heated Radiant Floors than Legalett.
Copyright © Legalett Canada Inc. Ontario Canada 2014–