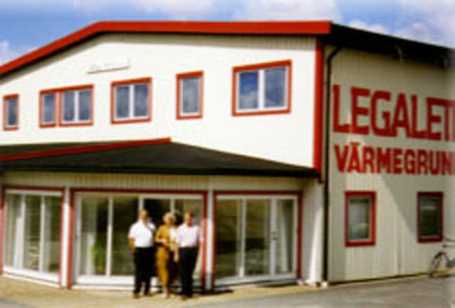 Legalett was created over 30 years ago as a simple grid of pipes installed in a slab to distribute heat from a heater located above the slab.
The first Legalett slab was designed and built in Kungälv, Sweden
Over time, the system design was refined to use pipe loops rather than a piping grid
Heaters were then re-designed to enable their insertion within the slab
The company was started in 1983
Legalett Sweden:
Legalett has expanded to form daughter companies, which include Legalett Finland, Legalett Germany, Legalett Japan, Legalett Lithuania, Legalett Canada & USA, Legalett Poland, and Legalett Norway.
Legalett houses have been built in Sweden less than 100 miles from the Arctic circle.
Legalett has become a household name in Sweden.
Legalett in North America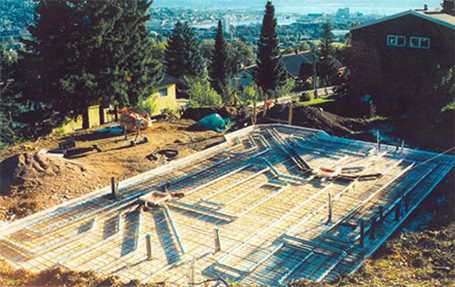 The first North American Legalett installation was in Peterborough, Ontario, Canada, in 1988. Legalett North America was founded in 1999, as an extension of Legalett International, with it's corporate identity being introduced into Canada and the US. Legalett manufacturers and sells Air Heated and Unheated GEO-Slabs (Frost Protected Shallow Foundations), Basements and Suspended Slabs.
There are currently over 20 million square feet of Legalett Air-Heated Radiant Floor Systems installed worldwide.
The Legalett System includes a pre-engineered GEO-Slab (Frost Protected Structural Concrete Shallow Foundation Slab Design) used in Residential, Commercial and Institutional Construction.
Legalett is successfully used in almost every area of construction where comfort heating is required.
This includes residential, commercial, institutional, light industrial, and so on.
Legalett is becoming more and more specified as the foundation / heated floor system of choice.
Legalett is ideal for daycare facilities, schools, and retirement homes.
Legalett is the only radiant heat ICF foundation system in North America.
In Canada and the US, Legalett has supplied over 1,000,000 ft² of Legalett products in over 750 buildings. This number is steadily increasing every year as more and more people are specifying Legalett as the healthy heating and foundation system of choice.