Passive House standards dictate a minimal environmental footprint and a low operating cost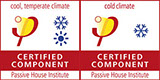 The GEO-Passive Slab offers everything required for your passive house or net-zero energy home project. Legalett GEO-Passive super-insulated Slab Form products are Passive House Certified for Cold, Cool & Temperate climates by the Passive House Institute. View our PHI Certificates here.
GEO-Passive Slab is ideal for Frost-Protected Shallow Foundations, Slab on Grade Foundations for expansive, clay or variable load soils such as aged landfill sites.
The GEO-Passive slab is a pre-engineered structural frost protected slab that can be used under most residences and buildings 3-stories and under in height. The behaviour of the slab also allows for the installation of your building on poor soils where conventional foundation systems are not adequate.
The slab can be fitted with an air-heated floor option to provide maximum comfort and reduced energy costs.
The continuous edge form eliminates thermal bridging and provides maximum air-tightness for your building envelope between the foundation and wall. There are no discontinuities between the foundation and wall which:
Increases thermal comfort
Reduces energy loss and
Increases overall building occupant health
Insulation thickness is tailored to your requirements for your Passive House.
​Get a Quote for Your Passive House Design
​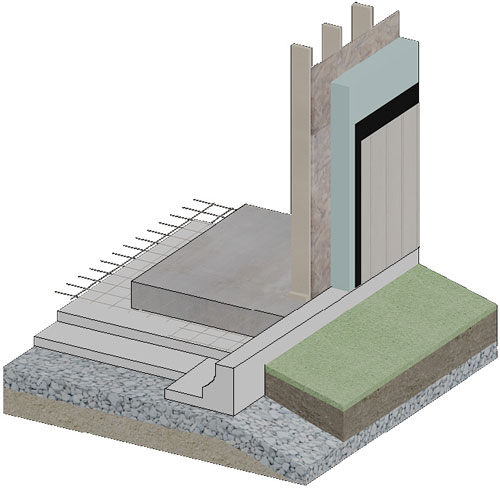 With Green Building developments so prominent in the Public Eye, the US and Canadian Construction industry are realizing the growth potential offered by Passive House, Passivhaus, Zero Net Energy and Net Zero Energy Buildings. These types of High Efficiency construction projects require every building element to be optimized, starting with Super Insulated concrete Slabs and Foundations. Legalett have been designing and manufacturing ICF Slab Forms for monolithic concrete slab and foundation construction for 30 years - giving us a significant head start - and Legalett ICF Floor Systems are being chosen for some of North America's most prestigious new High Efficiency Building Projects. For example, this timelapse video below shows the Legalett GEO-Passive product being used in North America's largest Passive House project to date (2016) Salus Clementine in Ottawa, which is also designed to LEED Platinum standards.
Salus Clementine, located in Ottawa, Ontario, is a four-storey, 42-unit affordable housing Passive House certified project for men and women living with severe mental illness and has been described as a beacon project in North America. Watch the video below or read the Salus Clementine Passive House Case Study in SABMag here.
​
​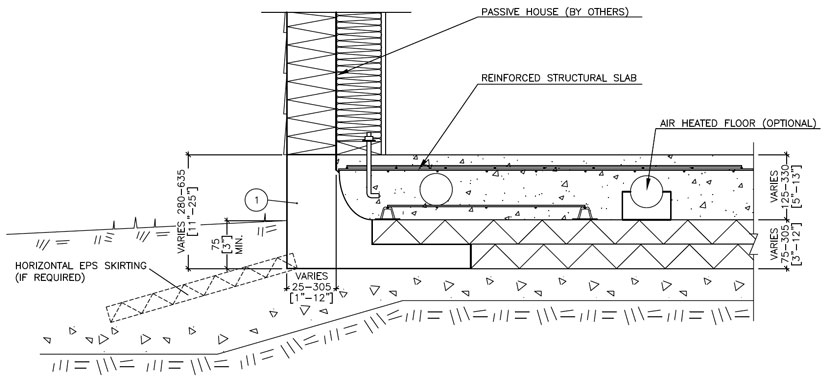 ​Get a Quote for Your Passive House Design
​Get a Quote Here
​