This section explains, if the need arises, the appropriate way to ship the Air-Heated Radiant Floor's heating unit insert to Legalett for repair or replacement.
​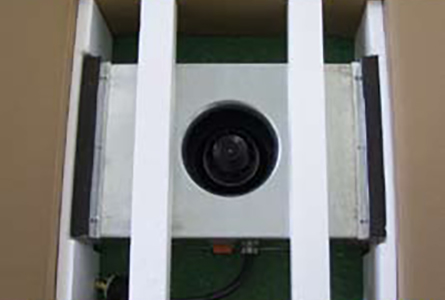 Help is Here...

The Legalett Product Service and Support Department is staffed by experienced and committed Technical Customer Service Personnel.

Should you need technical assistance, warranty, or any other information, please feel free to contact the Legalett professionals.

All Legalett representatives are thoroughly trained in heater operation and application, as well as having hands-on installation experience.

The Legalett staff of trained professionals are available to assist you with any after warranty troubleshooting issue that may arise.
Procedure for Shipping the Heater Insert:
The following procedures are to be performed by a qualified technician only!
​STEP 1
i) Phone Legalett: 1-800-299-7567 - extension # 225.
Hours of Operation: Monday - Friday / 8:00 am - 4:00 pm (Eastern Time Zone)
ii) Please have ready: Name, Street Address, Insert Model #.
- Legalett will send the Shipping Box to you with a Pre-Paid Return Courier Label,
Customer will be invoiced for shipping cost unless repair is covered under warranty .
​STEP 2
Disconnect and remove the heating insert from the sheet metal distribution box.
​STEP 3
If insert is a water model, blow out the water coils, as per the following procedure, prior to placing insert into shipping box.
i) Remove 1 valve actuator at a time to ensure that valve is in OPEN position, as per photo below.
​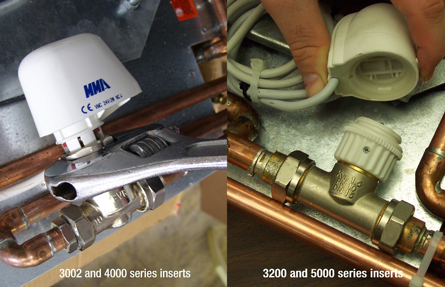 ii) With compressed air, blow out water from corresponding water coil.
iii) Re-install actuator.
iv) Repeat this procedure with each of the remaining water coils.
​STEP 4
Package insert appropriately using the shipping box provided, as illustrated in these photos.
​STEP 5
Apply Pre-Paid Return Courier Label provided and Send to Legalett.
​STEP 6
During winter months you may desire to install a construction heater or temporary electric heater while insert is being serviced. Contact your Legalett Installer, Service Representative or Legalett for details regarding the rental of a Legalett construction heater or rental of a Legalett temporary electric heater.
NOTE: Wiring may be required for a 240V - 30 amp electrical supply.
Insert Exchange Policy
1.0 Prior to insert delivery
- No Charge.
2.0After insert delivery but before installation of insert
- Insert must be in original packaging with no visible signs of use and warranty seal intact.
$200.00 per insert fee will apply for re-stocking/handling/out bound shipping.
3.0After installation but before warranty period expiration
- Legalett will buy back insert at 25% of listed retail price as per web-site parts catalogue.
4.0After Warranty period
- No buy backs.