From North America's largest Passive House project (Salus Clementine - 42 units - 2016) to a Passive designed 25,000 sq.ft. manufacturing facilities in Canada (2016), to Schools, First Nations housing projects, Senior Care Homes, Worship Facilities - And of course many Individual Home projects throughout North America - Legalett ICF Slab Foundations have been saving our clients money for over 30 Years...
​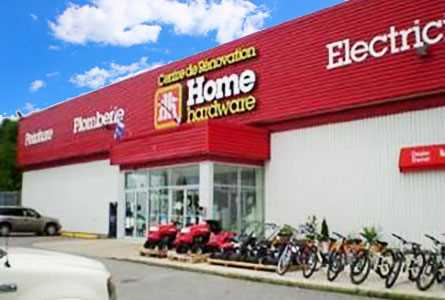 Reassured by this extensive experience of ICF Floor Slab and Foundation forming, Legalett clients know they are getting a cutting-edge, structurally engineered & custom cut, ICF Floor and Foundation solutions - resulting in reduced on site labor, simplifying the installation process and reducing overall costs. Not to mention the ongoing cost savings associated with the reduced energy consumption of a well insulated Slab-on-Grade foundation.
With increasing interest in Passive House construction and Net-Zero-Energy Homes, using Legalett GEO-Slab or GEO-Passive is the most efficient and cost effective way of forming load bearing insulated concrete floors, especially when incorporating in-slab radiant heating. Many of Legalett's clients appreciate just how cost effective their slab-on-grade foundations are when unstable and problem soils are encountered.
A Few of Our Distinguished Customers
​Akwesasne Housing AuthorityHogansburg, New York, USA Alderville First NationAlderville, ON, CANRead the Project Profile Bearskin Lake First NationsBearskin Lake, ON, CAN Bilberry Creek Baptist ChurchOrleans, ON, CAN Canadian NaturalCalgary, AB, CAN Central Frontenac Community ServicesCentral Frontenac, ON, CAN Chippewas of Nawash First NationNeyaashiinigmiing, ON, CAN Cornwall Hospice CareCornwall, ON, CANRead the Case Study Eden Place Retirement & Wellness HomeBelleville, ON, CAN Fiddler Lake ResortMille-Isles, Québec CAN Hampton Maid HotelHampton Bays, NY USA Harbourview Marina CafeBrighton, ON, CANRead the Project Profile High Prairie Bottle DepotHigh Prairie, AB, CAN Home HardwareApsley, ON, CANRead the Project Profile Inverlyn Lake EstatesKincardine, ON, CAN Lailey VineyardNiagara on the Lake, ON, CANRead the Project Profile Merrickville Day Nursery SchoolMerrickville, ON, CANRead the Project Profile Missanabie Cree First NationGarden River, ON, CAN Mohawks of the Bay of QuinteTyendinaga Mohawk Territory, ON New Credit First NationHagersville, ON, CAN Pinehedge FarmsSt. Eugene, ON, CAN Rideau Lakes Public LibraryDelta, ON, CANRead the Project Profile Sam Jakes InnMerrickville, ON, CANRead the Project Profile Serpent River First NationsGeorgian Bay, Northern ON, CAN Six Nations CouncilGrand River, ON, CAN Southgate ChurchKemptville, ON, CANRead the Case Study Sri Ganesha Hindu Temple of UtahSouth Jordan, UT, USA The Christian CommunityVaughan, ON, CANRead the Project Profile The Stepping Stone InnWestport, ON,CANRead the Project Profile Tippy's Woodland KennelsMerrickville, ON, CANRead the Case Study Warkworth InstitutionCampbellford, ON, CAN