Legalett, North America's largest provider of Frost Protected Shallow Foundations (GEO-Slab), Air Radiant in Slab Heating, Passive House Slab Design & Construction, Zero-Net-Energy Buildings or Slab-on-Grade ICF Floor forms for Standard, expansive or poor soil conditions is seeking motivated, independent construction sales professionals for select areas of North America.
​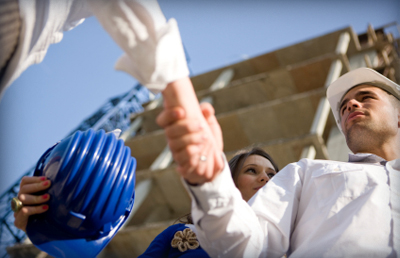 Sales Representatives Needed for North America

Our sales and technical reps are self-employed self-starters, with an existing network of specifiers, builders and developers that may extend over one or more provinces or states and have knowledge of Energy Efficient construction. If this describes you, you may be an ideal addition to our Legalett team.

This is not a stand-alone position, but one that will compliment and will enhance any business that currently represents other building materials in a given region Reps are provided with training and ongoing sales and technical support.

If you are interested in finding out more about this opportunity please email your resume to sales @ legalett.ca or phone 1-866- 299-7567 and press 101.
Become an Installer
Legalett conducts training courses at its head office in Long Sault Ontario 3-4 times a year. Please contact us for upcoming training dates or to register for a training course please fill in the following information and someone will be in touch with you shortly.
On line Training Course Registration:
​
Alternatively you can choose to download Legalett's Installer Training Presentation for home viewing here.
Site training is also available for projects when arranged for in advance through Legalett. We have a number of award winning contractors and builders that are able to help you take on the largest or smallest of projects. To arrange for site training contact us directly at sales @ legalett.ca