See how easy it is to install the Legalett ThermalWall PH Panel system for Passive House or Net Zero Energy Building (NZEB) wall insulation. In one simple and cost effective operation the wall insulation performance of practically any building, be that new build or renovation, is boosted to R-52 or more.
Installation Overview for Legalett's ThermalWall PH Wall Insulation Panels for Passive House & Net Zero
Energy Building Construction
The following photographs provide a pictorial description of the installation of ThermalWall PH Wall Insulation for a Passive House designed commercial building project.
Steps for Installing ThermalWall PH Super Insulating Wall Panels
​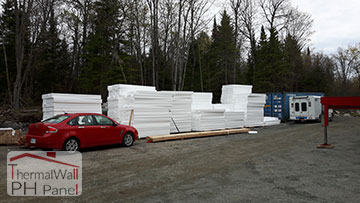 1. ThermalWall PH Panels delivered to site and ready for install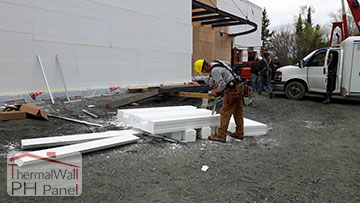 2. Panels are easily cut with a chainsaw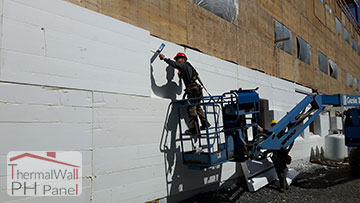 3. Apply spray foam to the vertical and horizontal T and G joints where the ThermalWall PH panel is to be installed
​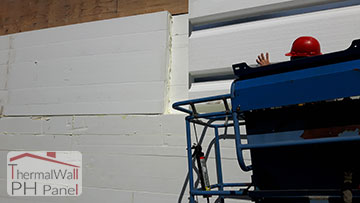 4. Place the ThermalWall PH Panel in position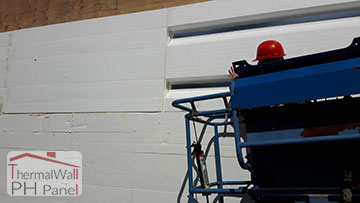 5. Set the ThermalWall PH Panel into the foam adhesive
​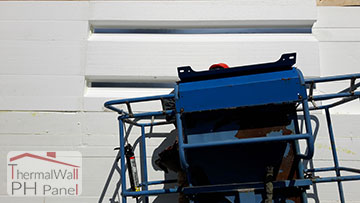 6. ThermalWall PH Panel is now ready for screws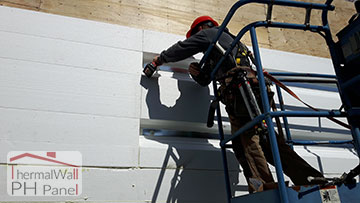 7. Screw the 4 corners first, to position the ThermalWall PH panel
​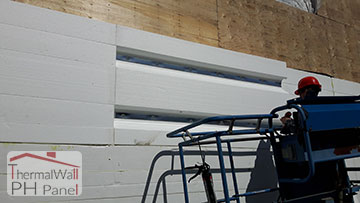 8. Install the rest of the screws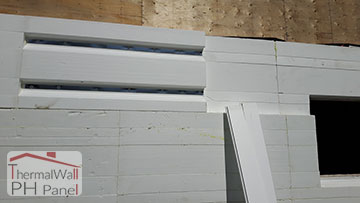 9. ThermalWall PH Panel is installed and ready for snap tracks
​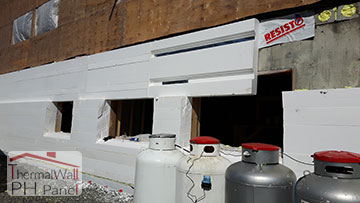 10. Studs removed for cutting around windows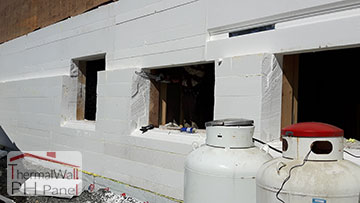 11. Trim openings easily with a chain saw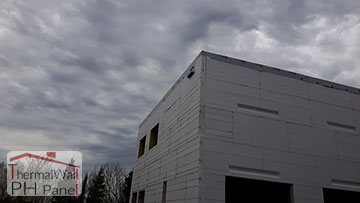 12. This image illustrates the corner placement of ThermalWall PH panels
13. This image illustrates the installation of window flashing and build outs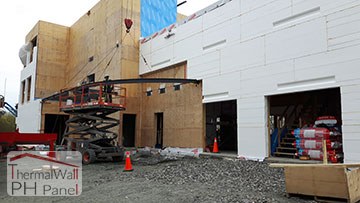 14. This image displays the Installation of an entry frame for a canopy
​Download the Installation Overview PDF
Watch the Installation Overview Video for ThermalWall PH Super Insulating Wall Panels
​
Watch ThermalWall PH Super Insulating Wall Panels Installed on a Commercial Passive House Project in Ontario
​